There are a variety of buddy-straps on the market, and here is a simple, cost effective one to make yourself. I use 12mm wide (0.5″) standard velcro.
You need:
Skinny loop velcro – approx 15cm long (6″) 
Skinny hook velcro – approx 13cm long (5″)
Sewing machine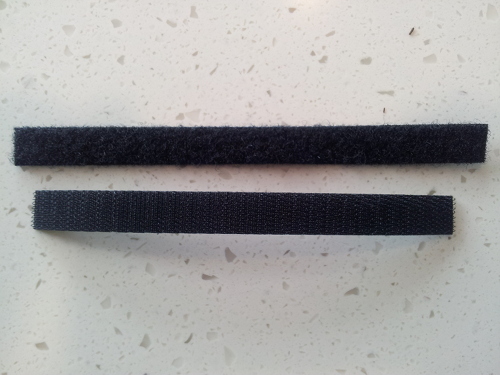 Place the hook velcro on the top of the loop, both facing up.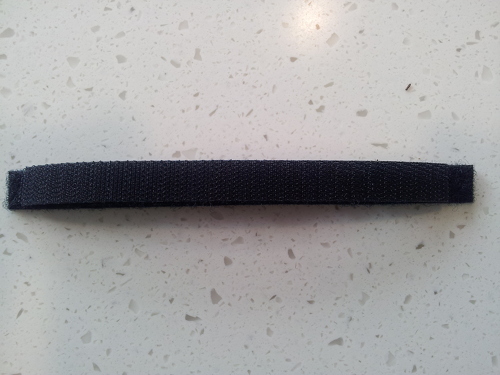 Sew together in the centre, using a straight seam, or elastic seam.
Put both ends of the hook velcro between the fingers you want to 'buddy'. Cut the hook velcro to be long enough for each half to just cover the whole top of the fingers. Ensure the bottom velcro (the loop) still is straight.
Now cut one of the loop velcros at the centre of the uninjured finger. That way it is easy to know how it goes back on. Then cut the other loop velcro so the edges meet. Done.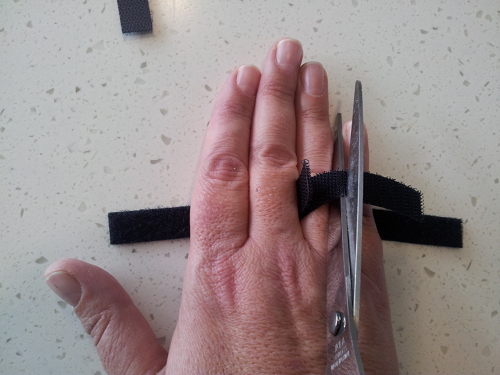 The buddy strap can be taken on and off like a ring and would not need to be opened. Just make sure you have not put it on too tightly to start with.